Generations Working Together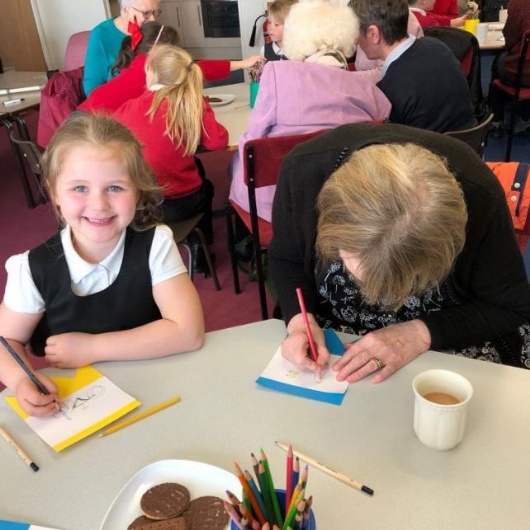 We are very proud of the links we have formed with the Askarne Day Centre over the last eighteen months.
Our current Year 2 children have continued to form positive relationships with the elderly people at the centre. Each half-term, day centre members visit Littlemoor to spend quality time with some of our pupils. During these sessions, the children read with the adults, sing and even dance! Recently, the elderly people and the children made bunting together for the Tour de Yorkshire.
In the coming weeks, a group of Year 2 children are to visit the members in their day centre and bake with them.
The children have loved making friends with the older members of the community and both age groups thoroughly look forward to working with each other. It's a delight to see the different generations working together and has made a tremendous impact on the elderly people.
We are very proud of the work achieved so far.