Letter to Parents, Students and Staff 03.04.20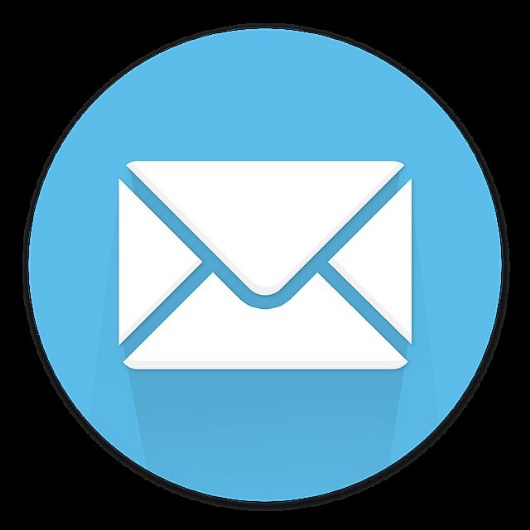 We hope that you and your family continue to be well and that you are supporting each other in your household to be safe.
It has been 2 weeks now since we were instructed to close our schools to all, other than those who are key worker children and those who are most vulnerable, and in truth there is no real sign of when schools will re-open. We hope that this brief letter ensures that all within our Trust family are up to date and clear on the provision moving forward.
We have continued to provide emergency childcare for children across the Trust, but with your further help the numbers have continued to reduce during the week so that only those who need it most have attended. As a result, our staff have been effectively safeguarded and been able to focus on safe and well checks with all students and responding to student work needs. We have put into place a policy that all children across the schools should be contacted by phone or email, to check wellness and be able to ask any questions, at least once a week, usually on a Friday.
As you are aware, we took the decision to continue with this provision over the Easter Holidays, initially including Good Friday and Easter Bank Holiday Monday. This way, children of Key workers will still be able to access childcare provision during this time. However, from the booking system outlined below it has become clear that no provision is needed on Good Friday and Bank Holiday Monday, so this has been cancelled. It continues to be essential that places are booked in advance so that we can staff accordingly and therefore instructing staff not to attend and protecting them further.
If you are classed as a critical worker (as defined by Government guidelines, see link for further details) and need your child to access the emergency childcare provision for week commencing 6th April and 14th April 2020, please let us know as soon as possible by emailing info@legereducationtrust.com
We will need to know the following details:
Name of child
School and year group of your child
Critical worker job role and employer
Which days the childcare is needed for
The Government's definition of a worker in one of the critical sectors who is able to access the childcare within school is included in the link below:
https://www.gov.uk/government/publications/coronavirus-covid-19-maintaining-educational-provision/guidance-for-schools-colleges-and-local-authorities-on-maintaining-educational-provision
May I repeat that our childcare is not an educational provision, and we may not always be able to meet demand. The provision continues be at Campsmount Academy (Spa, Moss Road and Littlemoor are not open). In the coming few weeks we are looking to work with other schools in the local area to widen this central provision and meet the needs of all key worker families.
For those in receipt of Free School Meals we have continued to provide meals, many of which have been delivered to the increasing number of families who are self-isolating. The Government national voucher system is currently being developed to roll out locally as soon as possible. As soon as this is confirmed we will inform those to which this applies by email along with details regarding how and where to claim these vouchers. If you believe your child's school does not have an up to date email address for you please email meals@legereducationtrust.com so we can update our records. If you do not have an email address, please contact Reception at Campsmount to discuss further options.
Until the voucher system is in place, we require parents to order meals, and all orders must be placed by Friday at 3:30pm for the following week. Please place your order by emailing meals@legereducationtrust.com or by telephoning Leger Education Trust on 01302 700002 between 9.00am – 3.00pm, confirming the name of your child, the school they attend and which days they will require a meal. When placing your order, please ensure you include details of any allergies or dietary requirements your child may have. Parents or students from all schools will be able to collect the packed lunch from the main entrance at Campsmount Academy daily between 12 noon – 1pm. You will need to bring a bag to take the meal home in.
Most of the questions that we are receiving revolve around the work set for our students whilst they are at home. It is great to see many examples of this across all the schools twitter and websites, particularly where all of the family have been involved in learning in a fun, creative way. There is at times significantly conflicting feedback on the type and amount of work set. Some parents feel a very structured approach is needed with learning done throughout the day and some feel that less work is needed with a more student led approach. This really is down to parents to decide which works best for their son or daughter, and how the approach works best for their families. Staff will always be available by email to support when needed, but please ensure that the mental health and well-being of all our young people always comes first. As a Trust, we are currently looking into supporting learning through direct interaction platforms such as Microsoft Teams, with this being trialled at the moment with our oldest students. Ultimately, it is essential that during the Easter holiday period our children are safe, happy and healthy and, where possible, allow time for families to be together.
For those students who are currently in Year 11 and Year 13, we have just today received the information relating to how grades will be decided. Staff at Campsmount have been collecting evidence for each student to provide an accurate grade and will be submitting these alongside a ranking to the exam bodies. The letter attached is for students and their families and explains the process, and if there are any questions please contact us at the Academy. For our children in other Key Stages, particularly those in Year 6 who were due to sit SATs, we have no further information other than that have been cancelled. Any further information we have will always be shared with yourselves.
I hope that you have as good an Easter period that can be expected, and you all stay safe and well.
Best of regards,
Yours faithfully,
Adam Dale
Chief Executive Officer