Attendance Certificates & Prizes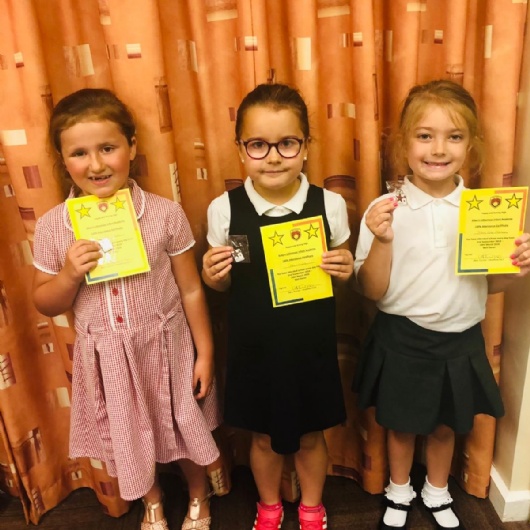 Attendance certificates and badges were presented to the children on the last day of term.
Children who had achieved 100% attendance up to lockdown received certificates and a special badge.
We also awarded certificates and badges to children who returned to Littlemoor during the summer term.